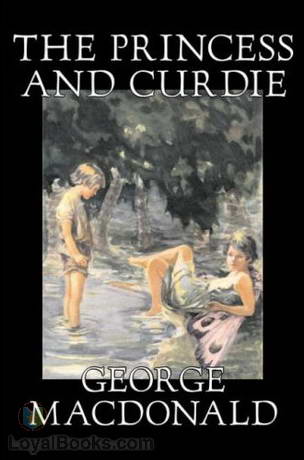 The Princess and Curdie
George MacDonald (1824-1905)
1. 01 – Chapter 1
2. 02 – Chapter 2
3. 03 – Chapter 3
4. 04 – Chapters 4-5
5. 05 – Chapters 6-7
6. 06 – Chapter 8
7. 07 – Chapters 9-10
8. 08 – Chapters 11-12
9. 09 – Chapters 13-14
10. 10 – Chapters 15-16
11. 11 – Chapters 17-18
12. 12 – Chapter 19
13. 13 – Chapters 20-21
14. 14 – Chapters 22-23
15. 15 – Chapters 24-25
16. 16 – Chapters 26-27
17. 17 – Chapters 28-30
18. 18 – Chapters 31-32
19. 19 – Chapters 33-35
(*) Your listen progress will be continuously saved. Just bookmark and come back to this page and continue where you left off.
Summary
The Princess and Curdie is the sequel to The Princess and the Goblin by George MacDonald. It's been a year since the Princess Irene and Curdie first met, and a year since the goblin incident and all appears to be going well in the Kingdom. Or is it? After a visit from Irene's great-great-grandmother, Curdie finds himself on a mission to save the kingdom, with a rather strange companion in tow.
Reviews
Matt G
- Strange reading style.
After listening to The Princess & the Goblin, I was looking forward to listening to this book, but unfortunately I couldn't even make it through the first chapter due to the strange way the reader speaks. Hopefully others will enjoy her reading style, but as for me, I will be reading this book instead of listening.
Glenn
- Great book, poor reader
Great book, very poor reader. Could not finish the book because of the readers sing-song reading.
Amy
- Review of Princess and Curdie
I remember reading this book as a child, and found it just as delightful this time around. Curdie continues his adventures, learning bravery, trust, and loyalty. The reader Lizzy Driver has an unusual cadence to her voice, but reads the text clearly and smoothly.
Alyssa
- Will need to find a different audiobook.
The narrator ends each sentence on a higher pitch, like she's asking a question. It's distracting and I had to stop. The book itself is great, though.