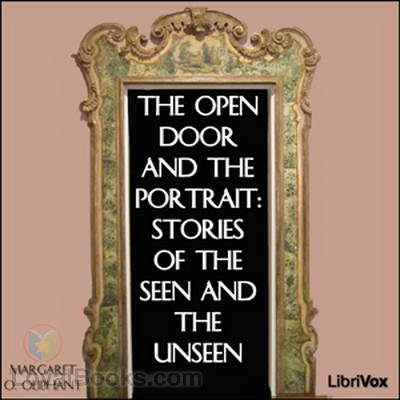 The Open Door and The Portrait: Stories of the Seen and the Unseen
Margaret Oliphant (1828-1897)
1. 1 – The Open Door, Part 1
2. 2 – The Open Door, Part 2
3. 3 – The Open Door, Part 3
4. 4 – The Portrait, Part 1
5. 5 – The Portrait, Part 2
6. 6 – The Portrait, Part 3
(*) Your listen progress will be continuously saved. Just bookmark and come back to this page and continue where you left off.
Genres
Summary
Two stories with mysterious occurrences by Margaret O. Oliphant, originally published in 1881.
Reviews
Bernie
- The Open Door and the Portrait
The Open Door, a good story well narrated. The Portrait, I'll never know, couldn't listen to the narrator.