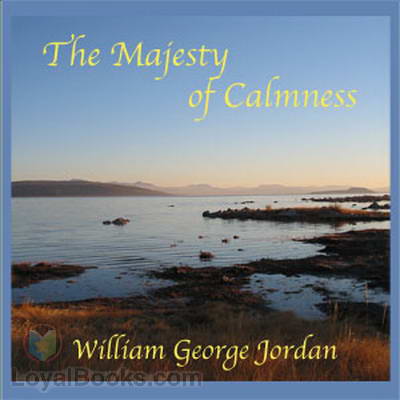 The Majesty of Calmness
William George Jordan (1864-1928)
1. 1 – The Majesty of Calmness
2. 2 – Hurry, the Scourge of America
3. 3 – The Power of Personal Influence
4. 4 – The Dignity of Self-Reliance
5. 5 – Failure as a Success
6. 6 – Doing Our Best at All Times
7. 7 – The Royal Road to Happiness
(*) Your listen progress will be continuously saved. Just bookmark and come back to this page and continue where you left off.
Summary
Change your life by changing your thoughts. The Majesty of Calmness is your guide to attracting prosperity, manifesting opportunities, and managing stress–all while discovering the values most precious to you.
Reviews
Stephanie A
- great book
a good read . would absolutely recommend.