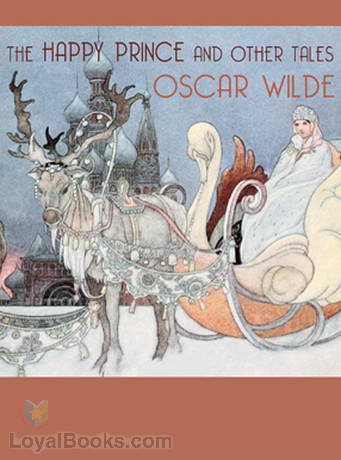 The Happy Prince and Other Tales
Oscar Wilde (1854-1900)
1. 01 - The Happy Prince
2. 02 - The Nightingale and The Rose
3. 03 - The Selfish Giant
4. 04 - The Devoted Friend
5. 05 - The Remarkable Rocket
(*) Your listen progress will be continuously saved. Just bookmark and come back to this page and continue where you left off.
Summary
The Happy Prince and Other Tales (also sometimes called The Happy Prince and Other Stories) is an 1888 collection of stories for children by Oscar Wilde. It is most famous for The Happy Prince, the short tale of a metal statue who befriends a migratory bird. Together, they bring happiness to others, in life as well as in death. The stories included in this collection are:The Happy PrinceThe Nightingale and the RoseThe Selfish GiantThe Devoted FriendThe Remarkable RocketThe stories convey an appreciation for the exotic, the sensual and for masculine beauty.
Reviews
sam
- The Selfish Giant
I'm not a native speaker, but I listen to them to learn English. I gave it a high rating because each character's voice was easy to understand. I have read Oscar Wilde in my native language as well, and all the stories are wonderful.
Elliott
- Happy Prince
I love this book. Oscar Wilde is fantastic.
The happy prince and other tales
- Children books
This book is really brilliant. I love Wilde so much, I reading his book when I was 4. Now, 13 years past,,,I can speak and read a little English now. But ,,,我还是说中文吧, 王尔德本身就没写多少文章, 所以他的每一篇文章我都读过,真的很棒 透着一种英国式的悲伤。有声书的那个志愿者的声音很soft,我想他一定很温柔。他的声音很配得上这篇文章。