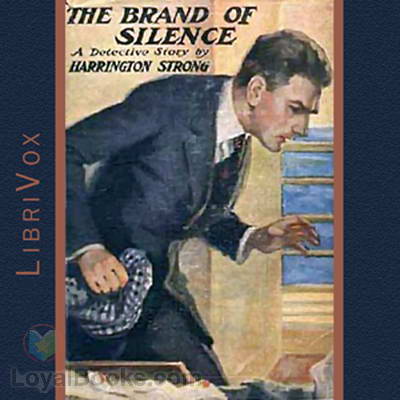 The Brand of Silence – A Detective Story
Harrington Strong (1883-1958)
1. 01 – In the Harbor
2. 02 – The Girl on the Ship
3. 03 – Some Discourtesies
4. 04 – A Foe – and a Friend
5. 05 – The Cousin
6. 06 – Murk, and Murder
7. 07 – Evidence
8. 08 – Lies and Liars
9. 09 – Puzzled
10. 10 – On the Trail
11. 11 – Concerning Kate Gilbert
12. 12 – Battered Keys
13. 13 – A Plan of Campaign
14. 14 – More Mystery
15. 15 – A Moment of Violence
16. 16 – Murk Receives a Blow
17. 17 – Murk is Tempted
18. 18 – A Woman's Way
19. 19 – Coadley Quits
20. 20 – Up the River
21. 21 – Recognition
22. 22 – An Unexpected Visitor
23. 23 – A Startling Story
24. 24 – High-Handed Methods
25. 25 – An Accusation
26. 26 – The Truth Comes Out
(*) Your listen progress will be continuously saved. Just bookmark and come back to this page and continue where you left off.
Genres
Summary
Harrington Strong was a pseudonym used by author Johnston McCulley, creator of the character Zorro and many others. The Brand of Silence – A Detective Story finds Sidney Prale returning to New York after ten years during which he sought his fortune. But he finds New York a very changed place, and even more distressing, he finds that his old friends are now turning their backs on him, his old haunts no longer welcome him, and there seems to be a conspiracy against him.Why can't he receive service in hotels, restaurants, and theaters that he once frequented? Who is working against him? And just as importantly, why? And what is the meaning of the notes he receives which remind him of "retribution"?
Reviews
andy
- story
Very good story and reader not bad
Bernie
- The Brand of Silence
A good enough story, well read (as always) by Roger Melin.
Stanwood
- Dime store novel
It was fun to listen to in that it was so corny and poorly written. Lots of silly dialog. Despite that I did listen to the end. It was not a bad story it was just a thin plot and childish dialog. It was read well and is a good listen for a rainy day with nothing else to do, or listen to.
JMR
Good story, well read.
JMR
Interesting story. Good narration. Thank you