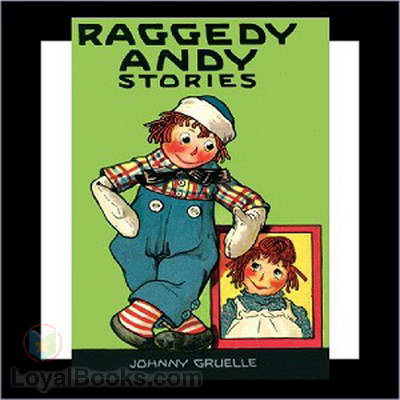 Raggedy Andy Stories
Johnny Gruelle (1880-1938)
1. 00 – Introduction
2. 01 – How Raggedy Andy Came
3. 02 – The Nursery Dance
4. 03 – The Spinning Wheel
5. 04 – The Taffy Pull
6. 05 – The Rabbit Chase
7. 06 – The New Tin Gutter
8. 07 – Doctor Raggedy Andy
9. 08 – Raggedy Andy's Smile
10. 09 – The Wooden Horse
11. 10 – Making 'Angels' in the Snow
12. 11 – The Singing Shell
(*) Your listen progress will be continuously saved. Just bookmark and come back to this page and continue where you left off.
Summary
Raggedy Ann is a fictional character created by writer Johnny Gruelle (1880–1938) in a series of books he wrote and illustrated for young children. Raggedy Ann is a rag doll with red yarn for hair. The character was created in 1915 as a doll, and was introduced to the public in the 1918 book Raggedy Ann Stories. A doll was also marketed along with the book to great success. A sequel, Raggedy Andy Stories (1920) introduced the character of her brother, Raggedy Andy, dressed in sailor suit and hat.
Reviews
Yura
- Readathon
It was the best book I had never seen before.