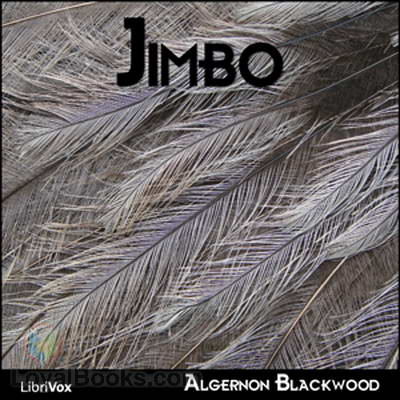 Jimbo
Algernon Blackwood (1869-1951)
1. 01 – Rabbits
2. 02 – Miss Lake Comes – and Goes
3. 03 – The Shock
4. 04 – On the Edge
5. 05 – Into the Empty House
6. 06 – His Prison Friend
7. 07 – Under the Spell
8. 08 – The Gallery of Memories
9. 09 – The Means of Escape
10. 10 – The Plunge
11. 11 – The First Flight
12. 12 – The Four Winds
13. 13 – Flight
14. 14 – An Adventure
15. 15 – The Call of the Body
16. 16 – Preparation
17. 17 – Off!
18. 18 – Home
(*) Your listen progress will be continuously saved. Just bookmark and come back to this page and continue where you left off.
Summary
A supernatural fantasy about the mystical adventures of a lonely English boy named Jimbo–who can fly! It's really quite beautiful and can be enjoyed by adults and teenagers alike. Be warned, however: The death of a beloved character and a creepy old house haunted by the wraith-like spirits of children makes some of this story far too scary for younger kids or indeed anyone of a sensitive disposition. Algernon Blackwood (1869-1951) was born in south London and wrote many tales of the supernatural.
Reviews
Mel Bunting
- Thank you Adrian Predzealous
Magical, spellbinding and sad, such a lovely book.