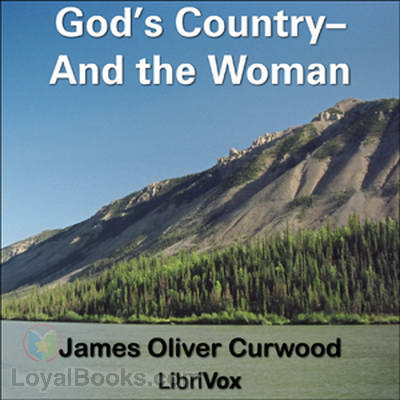 God's Country—And the Woman
James Oliver Curwood (1878-1927)
1. 01 – Chapter 1
2. 02 – Chapter 2
3. 03 – chapter 3
4. 04 – Chapter 4
5. 05 – Chapter 5
6. 06-1 – Chapter 6 part 1
7. 06-2 – Chapter 6 part 2
8. 07 – Chapter 7
9. 08 – Chapter 8
10. 09 – Chapter 9
11. 10 – Chapter 10
12. 11 – Chapter 11
13. 12 – Chapter 12
14. 13 – Chapter 13
15. 14 – Chapter 14
16. 15 – Chapter 15
17. 16 – Chapter 16
18. 17 – Chapter 17
19. 18 – Chapter 18
20. 19 – Chapter 19
21. 20 – Chapter 20
22. 21 – Chapter 21
23. 22 – Chapter 22
24. 23 – Chapter 23
25. 24 – Chapter 24
26. 25 – Chapter 25
27. 26 – Chapter 26
(*) Your listen progress will be continuously saved. Just bookmark and come back to this page and continue where you left off.
Summary
James Curwood wrote many adventures of the far north. By 1909 he had saved enough money to travel to the Canadian northwest, a trip that provided the inspiration for his wilderness adventure stories. The success of his novels afforded him the opportunity to return to the Yukon and Alaska for several months each year that allowed him to write more than thirty such books.The Canadian North is often referred to as "God's Country" God's Country is a tale of adventure, mystery and romance!
Reviews
Bernie
- Gods Country and the Girl
Good story, well read. Figured out the mystery farily earlier on however continued to listen for the reasonably predicable outcome.
Jude
- story and reader
A very different setting with suspenseful storyline. Well read too. Most worthwhile to listen to.
JMR
Excellent story with wonderful insights about the North. Well read!
Robby
- God's Country
Keep me up half the night !! Great book !!!! I don't care that this book was written several years ago, I wish more were written, that would keep my attention riveted like this...........