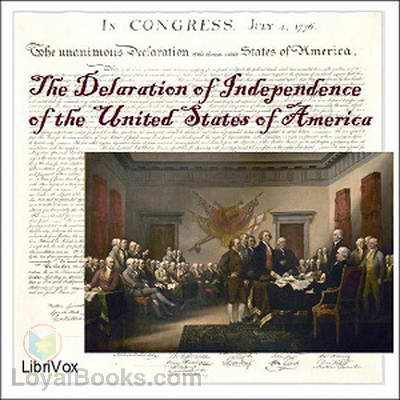 The Declaration of Independence of the United States of America
Founding Fathers of the United States
(*) Your listen progress will be continuously saved. Just bookmark and come back to this page and continue where you left off.
Summary
Declaration of Independence is the document in which the Thirteen Colonies declared themselves independent of the Kingdom of Great Britain and explained their justifications for doing so. It was ratified by the Continental Congress on July 4, 1776.
Reviews
One of the best writings ever written. Well worth listening for 10 minutes, 11 seconds.
guest
Recording volume is low.