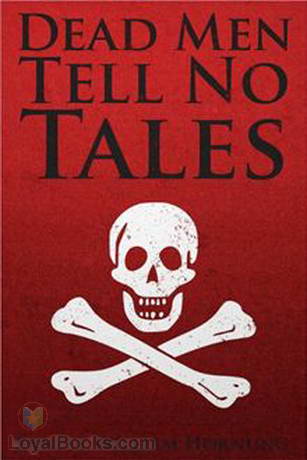 Dead Men Tell No Tales
Ernest William Hornung
1. 01 – Love on the Ocean
2. 02 – The Mysterious Cargo
3. 03 – To the Water's Edge
4. 04 – The Silent Sea
5. 05 – My Reward
6. 06 – The Sole Survivor
7. 07 – I Find A Friend
8. 08 – A Small Precaution
9. 09 – My Convalescent Home
10. 10 – Wine And Weakness
11. 11 – I Live Again
12. 12 – My Lady's Bidding
13. 13 – The longest day of my life
14. 14 – In the Garden
15. 15 – First Blood
16. 16 – A Deadlock
17. 17 – Thieves Fall Out
18. 18 – A Man Of Many Murders
19. 19 – My Great Hour
20. 20 – The Statement Of Francis Rattray
(*) Your listen progress will be continuously saved. Just bookmark and come back to this page and continue where you left off.
Genres
Summary
Ernest William Hornung (June 7, 1866 – March 22, 1921) was an English author. Hornung was the third son of John Peter Hornung, a Hungarian, and was born in Middlesbrough. He was educated at Uppingham during some of the later years of its great headmaster, Edward Thring. He spent most of his life in England and France, but in 1884 left for Australia and stayed for two years where he working as a tutor at Mossgiel station. Although his Australian experience had been so short, it coloured most of his literary work from A Bride from the Bush published in 1899, to Old Offenders and a few Old Scores, which appeared after his death. After he returned from Australia in 1886, he married Constance Doyle, the sister of Sir Arthur Conan Doyle in 1893. (Wikipedia)
Reviews
Suz
- This dead man should have kept quiet
Boring story boringly read
Emmett
Really not very good. Plot is weak, writing & narrative ok but certainly lacking in the substance that makes for good mystery.