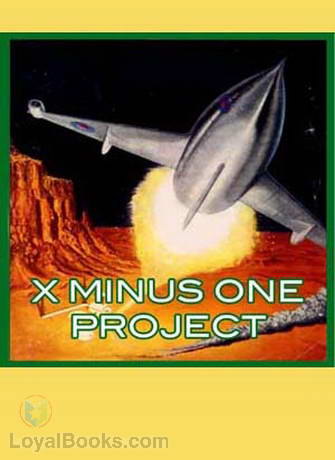 X Minus One Project
Various
1. The Coffin Cure
2. Death Wish
3. The Defenders
4. The Moon Is Green
5. The Old Die Rich, Part 1
6. The Old Die Rich, Part 2
7. Project Mastodon
8. Time and Time Again
9. The Tunnel Under the World
(*) Your listen progress will be continuously saved. Just bookmark and come back to this page and continue where you left off.
Genres
Summary
This is a collection of public domain science fiction stories which were turned into half-hour plays for the classic mid-1950's American radio series, X Minus One. All of these stories were added to Project Gutenberg via Greg Weeks and crew at Distributed Proofreaders.
Reviews
Robert
- X Minus 1Project
The short stories are worth reading However, a reader of two of the stories reads with unnatural pauses like a machinegun. The other readers were superb and added real value to the timeless stories.
IVOR BIGGUN
- X minus 1
Hands down one of the best sci-fi audios of all time. Just a pity there is only 9 stories here. There is over 120 in the original.
Sally
- X Minus One Project
Not a bad variety of little stories for their time. The sound quality and reader voices vary. Quite a few plot holes and of course outdated knowledge, but still imaginative.
Bernie
- X Minus One Project, short stories.
Good set of short stories and well read as a whole.