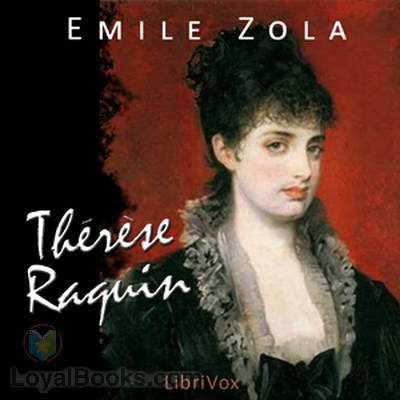 Therese Raquin
Émile Zola (1840-1902)
1. 00 - Preface, by Edward Vizetelly
2. 01 - Chapter 1
3. 02 - Chapter 2
4. 03 - Chapter 3
5. 04 - Chapter 4
6. 05 - Chapter 5
7. 06 - Chapter 6
8. 07 - Chapter 7
9. 08 - Chapter 8
10. 09 - Chapter 9
11. 10 - Chapter 10
12. 11 - Chapter 11
13. 12 - Chapter 12
14. 13 - Chapter 13
15. 14 - Chapter 14
16. 15 - Chapter 15
17. 16 - Chapter 16
18. 17 - Chapter 17
19. 18 - Chapter 18
20. 19 - Chapter 19
21. 20 - Chapter 20
22. 21 - Chapter 21
23. 22 - Chapter 22
24. 23 - Chapter 23
25. 24 - Chapter 24
26. 25 - Chapter 25
27. 26 - Chapter 26
28. 27 - Chapter 27
29. 28 - Chapter 28
30. 29 - Chapter 29
31. 30 - Chapter 30
32. 31 - Chapter 31
33. 32 - Chapter 32 & Afterword
(*) Your listen progress will be continuously saved. Just bookmark and come back to this page and continue where you left off.
Summary
An unsatisfied wife kills her weak husband in order to carry on a sordid affair with another man. However, her selfish plans are spoiled when her husband continues to haunt her. This is often said to be Zola's first great novel.
Reviews
I'm so frustrated with the reading of chapter 2. The person reads as if they didn't know the meaning of any of the words. Lucky the other chapters have different readers.
Arggghhhh ridiculous reading!!!