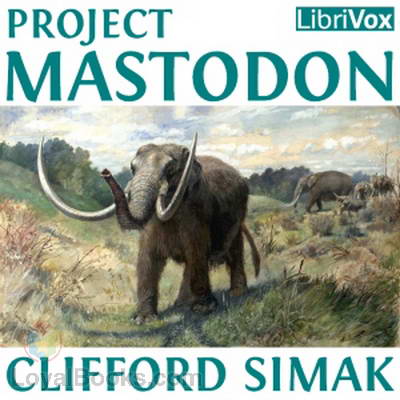 Project Mastodon
Clifford Simak (1904-1988)
1. 1 - Part 1
2. 2 - Part 2
3. 3 - Part 3
4. 4 - Part 4
5. 5 - Part 5
(*) Your listen progress will be continuously saved. Just bookmark and come back to this page and continue where you left off.
Summary
Clifford Simak deals with the implications of time travel in his own unique way in this story. What if a group of guys did it on their own, without any help from government or industry? On a shoestring,so to speak? Would anyone believe them? What would you do if you could go back 150,000 years to a time when mastodons and saber toothed tigers roamed North America? And what happens when they run out of money? All these questions are explored in the usual humorous, wry Simak way in this story.
Reviews
Bernie
- Project Mastodon
Good fun little story, well worth the listen. Phil does a great job of reading it.