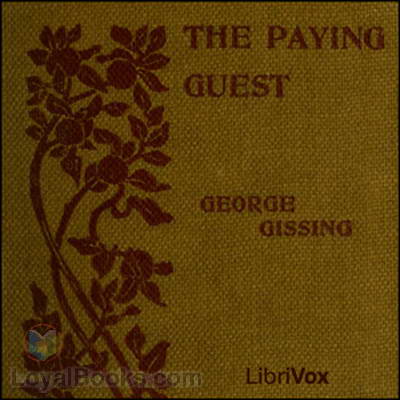 The Paying Guest
George Gissing (1857-1903)
1. Chapter 1
2. Chapter 2
3. Chapter 3
4. Chapter 4
5. Chapter 5
6. Chapter 6
7. Chapter 7
8. Chapter 8
9. Chapter 9
(*) Your listen progress will be continuously saved. Just bookmark and come back to this page and continue where you left off.
Summary
Clarence and Emmeline Mumford are in for a real treat when they take in the young, outspoken Miss Louise Derrick as their guest. Shedding a light on class struggles in the Victorian era, The Paying Guest offers a look at just what "proper society" expects.
Reviews
MarioCal
- How do I get my first customer? Do you have any tips for starting a reseller business? 2resell.prohoster.info
All reseller plans domain price come with a pre-built, customizable eCommerce storefront with your name on it. Your name will also appear domain price on the products you sell.
ProgonCOM
- animal cat dog
job businessman teacher 9 driver worker engineer 9 doctor lawyer journalist 4 nurse shop waiter m accountant artist musician x actor student pupil