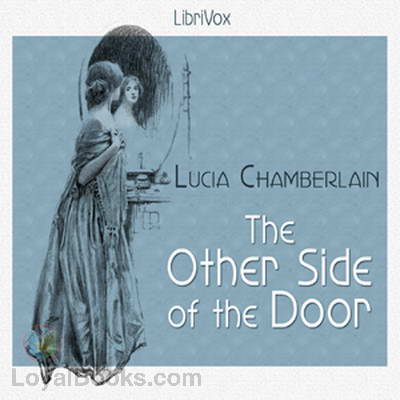 The Other Side of the Door
Lucia Chamberlain (1882-1978?)
1. 00 - Prologue--The City
2. 01 - The Basket of Mushrooms
3. 02 - The Evidence
4. 03 - The Rumors
5. 04 - The First Day in Court
6. 05 - The Second Day in Court
7. 06 - The Spanish Woman's House
8. 07 - The Refuge
9. 08 - The Last Day of the Trial
10. 09 - The Concealment
11. 10 - A Light in the Dark
12. 11 - The Lugger
13. 12 - Epilogue--Two Years
(*) Your listen progress will be continuously saved. Just bookmark and come back to this page and continue where you left off.
Genres
Summary
It's 1865 in the city of San Francisco. Pretty, young Ellie Fenwick is walking to the market early one morning to surprise her father with some fresh mushrooms. As she passes a gambling house, she hears a gunshot and two young men emerge. One man falls dead on the pavement and the other is Johnny Montgomery, a handsome young man Ellie recognizes from seeing him previously at a dance. Johnny is holding a smoking pistol in his hand. This incident propels the proper young Ellie into a world of prisons and courtrooms as a murder trial unfolds and the fate of Johnny may rest with her testimony. But, what is the connection with the mysterious Spanish Woman, who lives in a grand house and supposedly has friends in 'high places'? Who else was in the gambling house at that time of the morning before it had opened? What about the whispered conversations between Ellie's father, Mr. Fenwick, and his friend, Mr. Bingley, a prominent attorney prosecuting the case? Things are not always what they may seem... (Introduction by Lee Ann Howlett)
Reviews
Bernie
- Other side of the door
A good mystery, though the main character is at times 'a fluffy little girl' and at other times an observate and resolute individual, possibly due to the era of the book. Well narrated (annunciated), throughout.
Good mystery/romance. A teen might enjoy this. thanks to the reader.