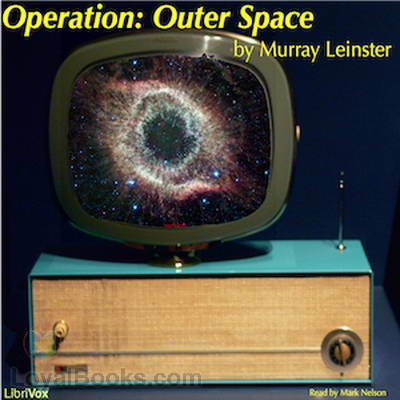 Operation: Outer Space
Murray Leinster (1896-1975)
1. Chapter 01
2. Chapter 02
3. Chapter 03
4. Chapter 04
5. Chapter 05
6. Chapter 06
7. Chapter 07
8. Chapter 08
9. Chapter 09
10. Chapter 10
(*) Your listen progress will be continuously saved. Just bookmark and come back to this page and continue where you left off.
Summary
Jed Cochrane is about to take off on man's first interstellar voyage. His mission: Make sure it's good television! (Introduction by Mark Nelson)
Reviews
Bernie
- Operation:outer Space
An enjoyable far fetched SciFi story, very well narrated by Mark Nelson.