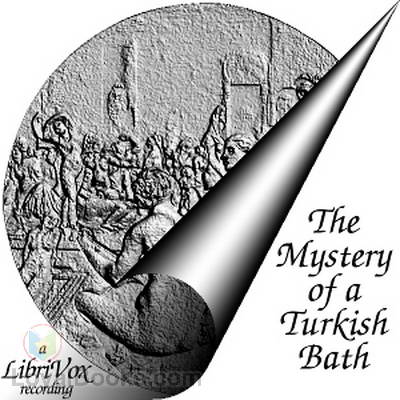 The Mystery of a Turkish Bath
Rita (E. M. Gollan) (1850-1938)
1. 01 Introduction and The First Room
2. 02 The Second Room
3. 03 The Cooling Room
4. 04 Conjectures
5. 05 Love
6. 06 Enchantment
7. 07 Curiosity
8. 08 Surprise
9. 09 Discussion
10. 10 Premonition
11. 11 The Dream
12. 12 Effects
13. 13 A Promise
14. 14 The Dream Interpreted
15. 15 Expiation
(*) Your listen progress will be continuously saved. Just bookmark and come back to this page and continue where you left off.
Summary
A group of guests, at an exclusive luxury hotel in Hampshire, are the witnesses of an illustration of occult powers, demonstrated by "the Mystery", as Mrs. Jefferson named the beautiful stranger who one day appeared in the Turkish Baths of the hotel. The events that follow lead Mrs. Jefferson to question the wisdom of her interest in the occult.
Reviews
Bernie
- The Mystery of a Turkish Bath
It may have been a story of a Turkish bath but it is drier than a desert. It may be the story itself or it may have been the narrator, Darvinia, either way I did not enjoy it!