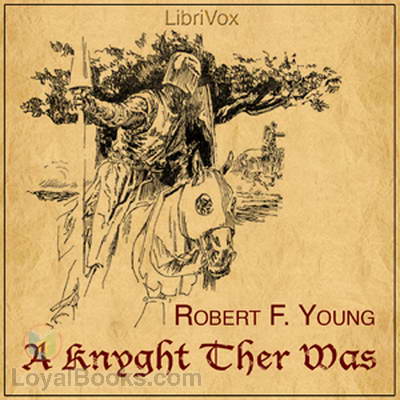 A Knyght Ther Was
Robert F. Young (1915-1986)
1. 1 - Section 1
2. 2 - Section 2
3. 3 - Section 3
4. 4 - Section 4
5. 5 - Section 5
6. 6 - Section 6
(*) Your listen progress will be continuously saved. Just bookmark and come back to this page and continue where you left off.
Genres
Summary
"But the Knyght was a little less than perfect, and his horse did not have a metabolism, and his 'castle' was much more mobile - timewise! - than it had any business being!" In 2178, once time travel had become a simple task, it had also been outlawed. Those who chose to ingnore this law were known as time-thieves, and Tom Mallory was among the best of them. When he learns the precise whereabouts of the Holy Grail in 542, he sets out to obtain it with the intention of returning it to the 22nd century to make a handsome profit and to settle on Get-Rich-Quick Street. Off to the year 542 he travels to the castle of Carbonek where the great Knight Sir Launcelot is said to have possession of the Sangraal. (Summary by Roger Melin with quote from Analog Science Fact & Fiction July 1963)
Reviews
Bernie
- Knyght Ther Was
Agreed, a good short story which is very well read by Roger Melin.
Great short story! The reader did a perfect job. There are parts that deal with Old English where they talk on and on and on. It gets really annoying, since those parts do very little to progress the storyline and could be shortened. That aside I really enjoyed this story and would recommend it to anyone that enjoys a good time traveling adventure.