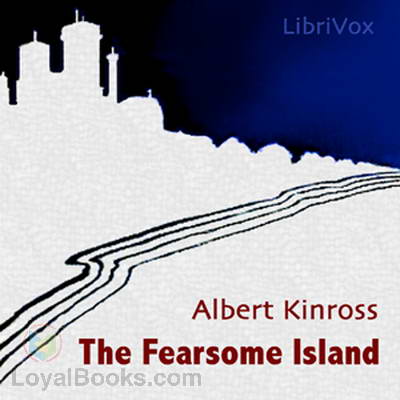 The Fearsome Island
Albert Kinross (1870-1929)
1. 00 - Preface and Introduction
2. 01 - Chapter I
3. 02 - Chapter II
4. 03 - Chapter III
5. 04 - Chapter IV
6. 05 - Chapter V
7. 06 - Chapter VI
8. 07 - Appendix
(*) Your listen progress will be continuously saved. Just bookmark and come back to this page and continue where you left off.
Summary
No ordinary sailor's tale, this. Based allegedly on the real experiences of Silas Fordred, Master Mariner of Hythe, this is a story of shipwreck on an uncharted island and his supernatural adventures there with a witch, a hairy man, and various devilish devices and traps. The author, Kinross, adds an appendix purporting to explain the marvels which Fordred encountered.Kinross claims to have stolen the sailor's original account from Hythe Town Hall while helping the Town Clerk to sort newly discovered old papers. This is credible, as it is well-known that there were many such documents rescued from destruction in the late nineteenth century. The names of Fordred and his shipmate Snoad are also old-established Hythe families. However, even if Fordred's account is mentioned in the annals of Hythe Borough, it is impossible to know how much was invented by Kinross. "Believe or doubt!" the author says. Much as I would like to believe, I know which way I incline. (Introduction by Ruth Golding)
Reviews
andy wogan
- the fearsome island
Robinson Crusoe meets the ghost of the mad bad professor extremely well read by Ruth
JieYu
- Entertaining
Great story brought to life by an excellent reader. Thank you!