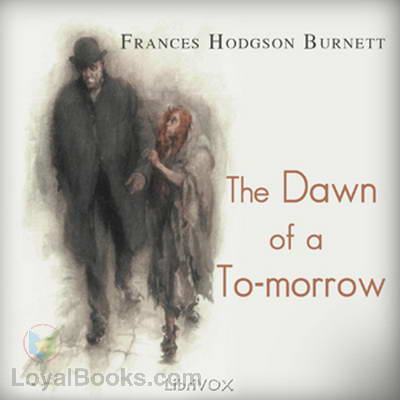 The Dawn of a To-morrow
Frances Hodgson Burnett (1849-1924)
1. 01 - I
2. 02 - II Part A
3. 03 - II Part B
4. 04 - III Part A
5. 05 - III Part B
6. 06 - III Part C
7. 07 - IV
(*) Your listen progress will be continuously saved. Just bookmark and come back to this page and continue where you left off.
Summary
A wealthy London business man takes a room in a poor part of the city. He is depressed and has decided to take his life by going the next day to purchase a hand gun he had seen in a pawnshop window. The morning comes with one of those 'memorable fogs' and the adventure he has in it alters his decisions and ultimately his life.
Reviews
Julie
- Review dawn of tomorrow
That was s short story! It was good and a tone of religion in it but good. Good narration also.
Allison
- Great Story
What a great story. The reader did a good job as well. Wasn't the best or most fluid at times, but overall did very well. She was easy to understand and was easy to follow.