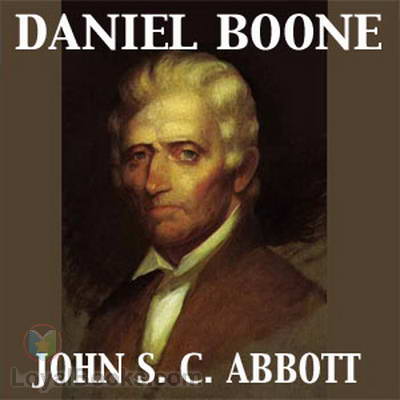 Daniel Boone
John S. C. Abbott (1805-1877)
1. 01 - Preface and Chapter 1
2. 02 - Chapter 2
3. 03 - Chapter 3
4. 04 - Chapter 4
5. 05 - Chapter 5
6. 06 - Chapter 6
7. 07 - Chapter 7
8. 08 - Chapter 8
9. 09 - Chapter 9
10. 10 - Chapter 10
11. 11 - Chapter 11
12. 12 - Chapter 12
13. 13 - Chapter 13
14. 14 - Chapter 14
(*) Your listen progress will be continuously saved. Just bookmark and come back to this page and continue where you left off.
Summary
This is a detailed biography of the life and adventures of Daniel Boone. His accomplishments are brushed over in history classes these days and not given the recognition they deserve. This biography clearly paints a picture of the benevolent person of Daniel Boone as well as the achievements he made in furthering European settlement in America.
Reviews
Rob
- Mispronunciations
Well the story is good and the reader has a good voice but the Mispronunciations are all over the place. The Allegheny Mountains and many others are butchered into words that would confuse anyone who was familiar with that are hard to discern what there meanings or reference are too.