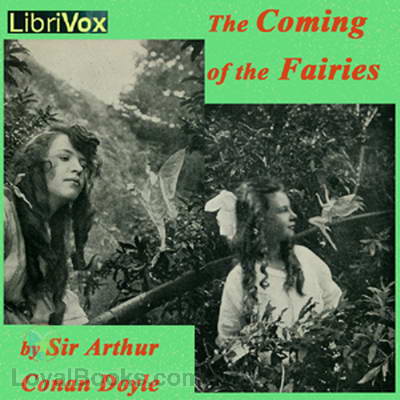 The Coming of the Fairies
Arthur Conan Doyle (1859-1930)
1. 00-Preface
2. 01-Chapter 1
3. 02-Chapter 2
4. 03-Chapter 3. Part 1.
5. 04-Chapter 3. Part 2.
6. 05-Chapter 4
7. 06-Chapter 5
8. 07-Chapter 6. Part 1.
9. 08-Chapter 6. Part 2.
10. 09-Chapter 7.
11. 10-Chapter 8. Part 1.
12. 11-Chapter 8. Part 2.
(*) Your listen progress will be continuously saved. Just bookmark and come back to this page and continue where you left off.
Summary
After a number of deaths in his close family, Sir Arthur Conan Doyle turned to spiritualism in hope of finding proof of the afterlife. Being open in this way, he wanted to believe that spirits and other supernatural being including fairies were real. Because of this he believed the photographs of fairies taken by the Cottingley girls were proof of the existence of such beings. In this book he presents his stance on the issue. Eventually it was proven that the photographs were indeed a hoax.