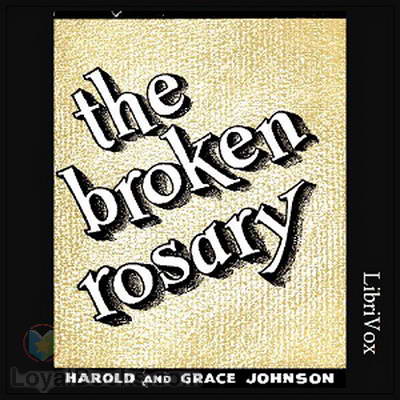 The Broken Rosary
Grace and Harold Johnson
1. 01 - Chapter One
2. 02 - Chapter Two
3. 03 - Chapter Three
4. 04 - Chapter Four
5. 05 - Chapter Five
6. 06 - Chapter Six
7. 07 - Chapter Seven
8. 08 - Chapter Eight
9. 09 - Chapter Nine
10. 10 - Chapter Ten
11. 11 - Chapter Eleven
12. 12 - Chapter Twelve
13. 13 - Chapter Thirteen
14. 14 - Chapter Fourteen
15. 15 - Chapter Fifteen
16. 16 - Chapter Sixteen
17. 17 - Chapter Seventeen
18. 18 - Chapter Eighteen
(*) Your listen progress will be continuously saved. Just bookmark and come back to this page and continue where you left off.
Summary
County Prosecutor Wally Brighton was found shot to death one evening, a broken rosary in one hand and a .32 automatic inches away from the other. Was it murder or suicide? It takes two sharp-eyed reporters, who combine romance with amateur sleuthing, to find the surprising solution to this baffling and thrilling murder mystery.
Reviews
Stefani C.
Excellent narration and good story.
Bernie
- The Broken Rosary
A good short story, the pace is constant and the conclusion good though not astonishing. Very well read by Maria Teress!